ZARA HIROSHIMA
2005.11
Hiroshima, Japan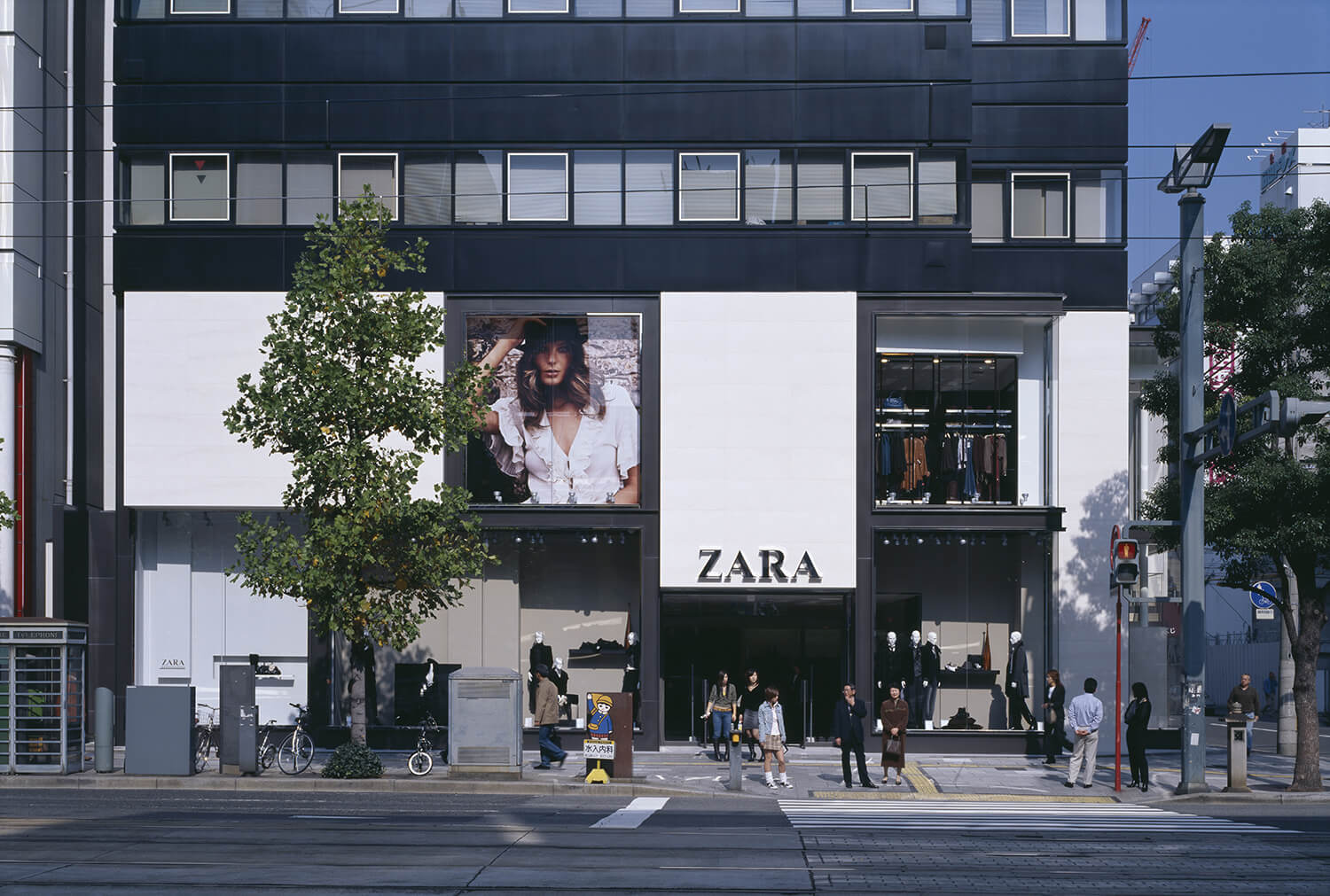 Hiroshima branch of the spanish fashion brand Zara.
As in the case of the Nagoya branch, this ship was built on the former premises of a Mizuho bank.
Due to the bigger the sales area in the second floor, it was critical to guarantee a straight forward access to it. This was achieved through the efficient location of the elevator, the stairs and the entrance. The design of the entrance and the previously mentioned elements ensures that the customer is aware of the access to the second floor even before entering the building.
The exterior facade light rhythm is achieved through the use of U shaped metallic frames and glass for the display windows alternated with stone finish blocks.
Location:Hiroshima, Japan
Structure:RC+Steel Structure
Program:Street Shop
Completion:2005.11
Design:Estudio ZARA Akira Koyama/ZARA Japan Shimizu Construction
Contractor:Shimizu Construction