Flat Double Decker
2009.09
Shibuya-ku, Tokyo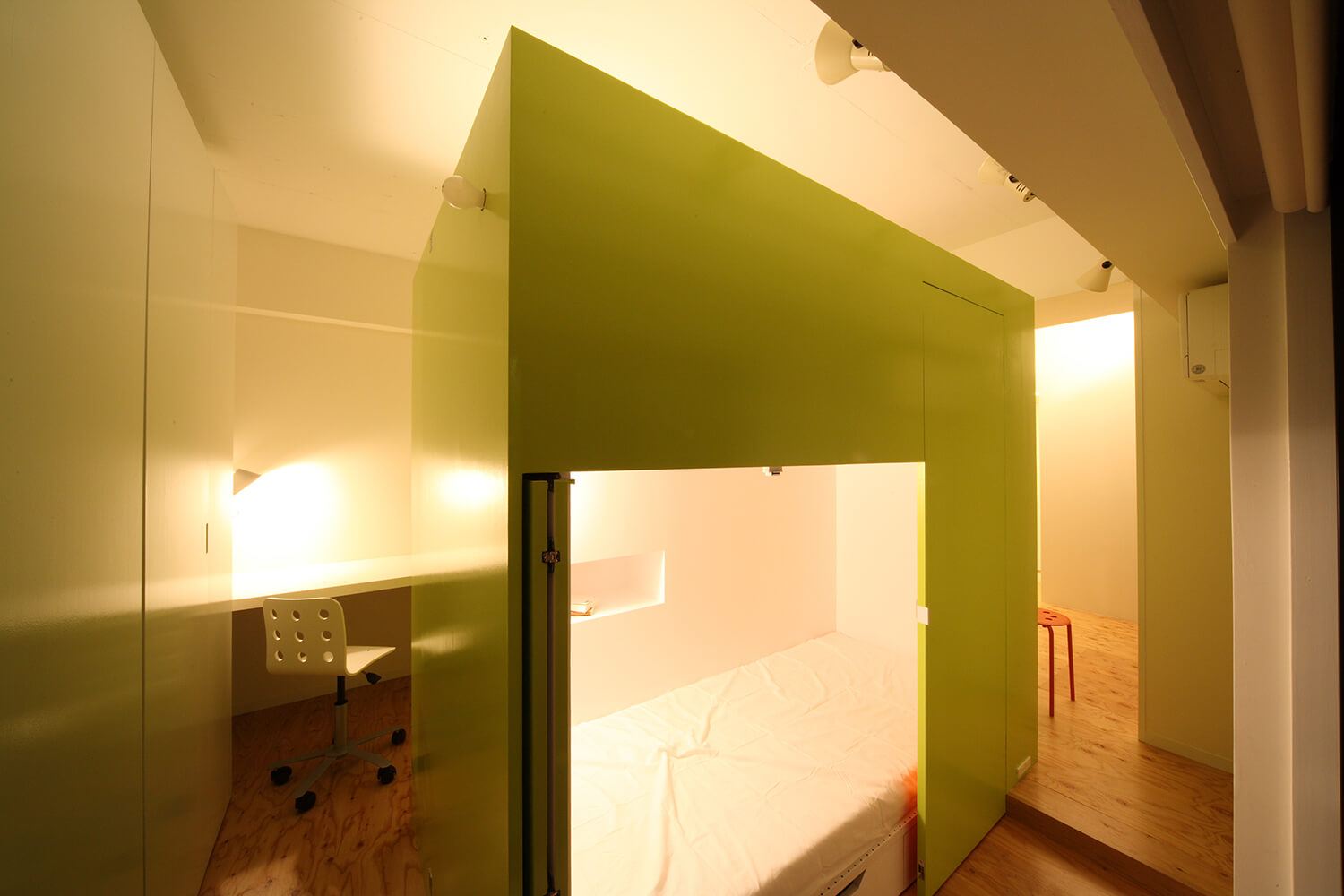 A renovation of a 20-years-old flat of 30m2 for a family of two.
In order to ensure privacy for the mother and the child, the proposal for this renovation was to create both a common living-dining and some private areas.
The existing partition wall was removed in order to create on large space. A double-deck bed box for the mother and the child was installed in the middle of the space. On the side of the box is kitchen and dinning and the other three sides have a passage of 60cm width which allows a fluid circulation around as a continuous space. By opening the box's doors, this corridor becomes an enclosed space ensuring some privacy from the dining room. Also, by opening the back-wall closet doors, this private space can be divided between mother and child. Opening those doors and closing this peripheral space allow variations of the space for family life time, child's study time, bedtime, etc.
Location:Shibuya-ku, Tokyo, Japan
Program:Flat
Completion:2009.09
Contractor:Oga Kengyo
Photos:KOP
Total Floor Area:28.45 ㎡