ZARA YOKOHAMA MOTOMACHI
2005.09
Motomachi, Yokohama, Japan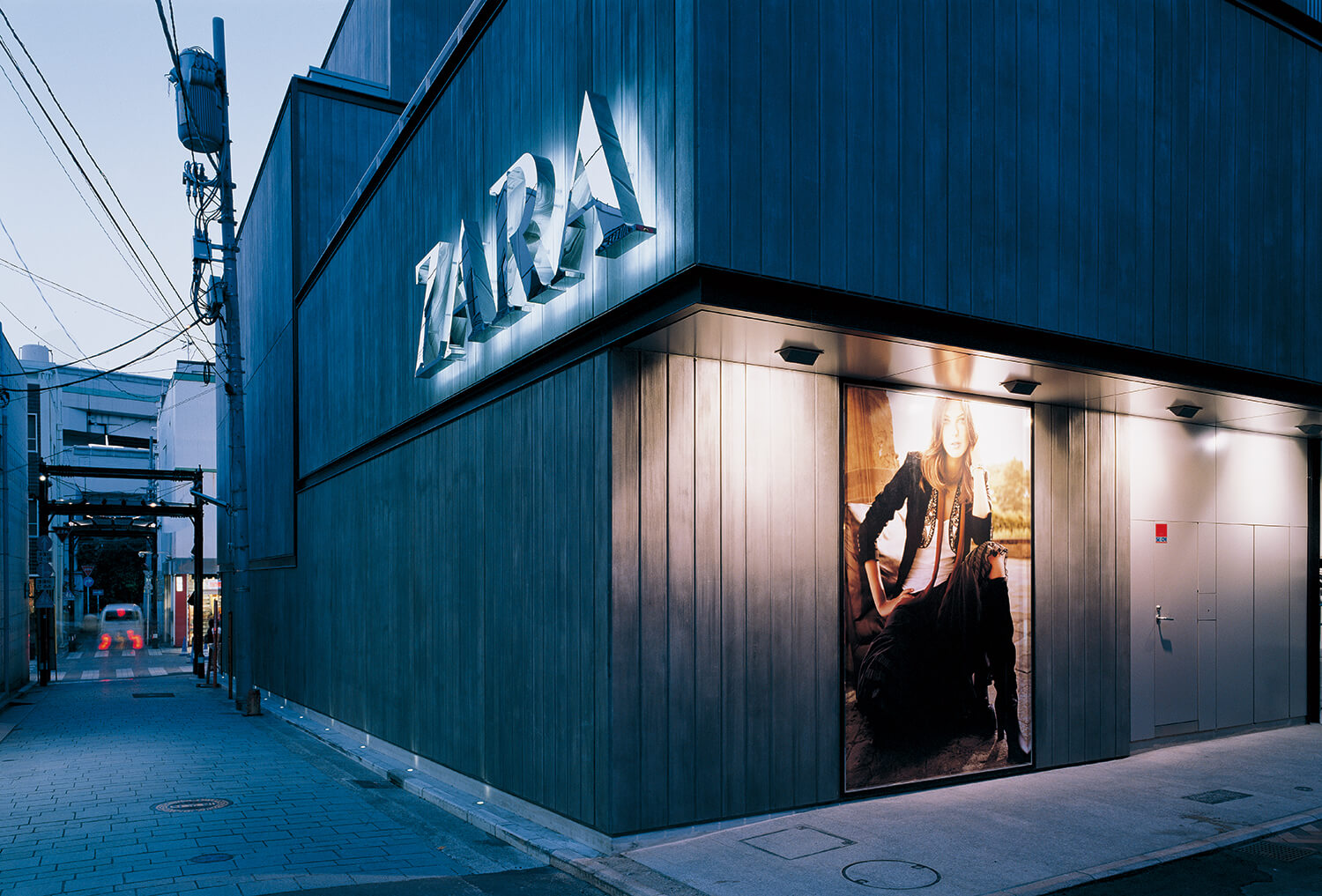 Yokohama Motomachi branch of the Spanish fashion brand Zara.
Due to the application of existing volume regulations, the building has a characteristic "block-pile" image. The facade, specified in wood pattern finish concrete panels is reinforced by the with U shaped metallic frame.
The ladies section is located in the first and second floor, men's section in he third floor and storage in the fourth floor. In such a long and narrow building, the interior perception of spaciousness is achieved through an efficient location of the furniture and changes in the ceiling height.
Location:Motomachi, Yokohama, Japan
Structure:Steel Structure
Program:Street Shop
Completion:2005.09
Design:Estudio ZARA Akira Koyama/ZARA Japan Shimizu Construction
Contractor:Shimizu Construction