ZARA NAGOYA
2004.04
Nagoya-shi, Aichi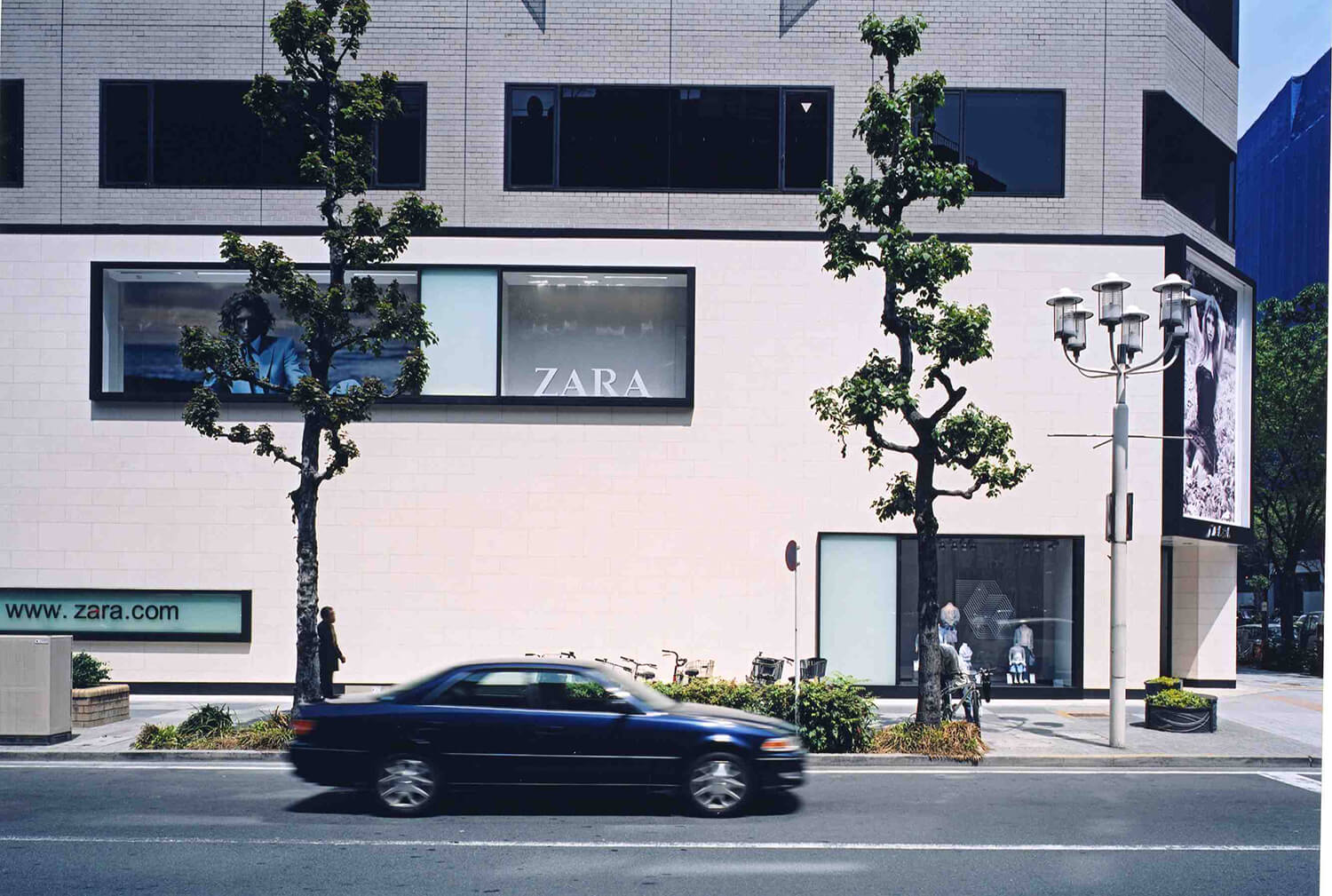 Taking advantage of the generous ceiling height the ladies section was built in the first floor. The kids and men's sections are located on the second floor.
A white simple design forms the basis for the interior space. Special consideration was given to cover the air conditioning and mechanical installations, this was achieved by using a black grille as a unifying element for the A/C and light fittings.
The exterior facade specification is (stone name), this subtle material is accented by means of the strong black(metallic) frames of the sash elements.
Location:Nagoya-shi, Aichi, Japan
Structure:RC Structure
Program:Street Shop
Completion:2004.04
Design:Estudio ZARA, Akira Koyama/ZARA Japan, Nittochi Design
Contractor:Nittochi Con. Toda Con.