Flat Himonya
2004.05
Meguro-ku, Tokyo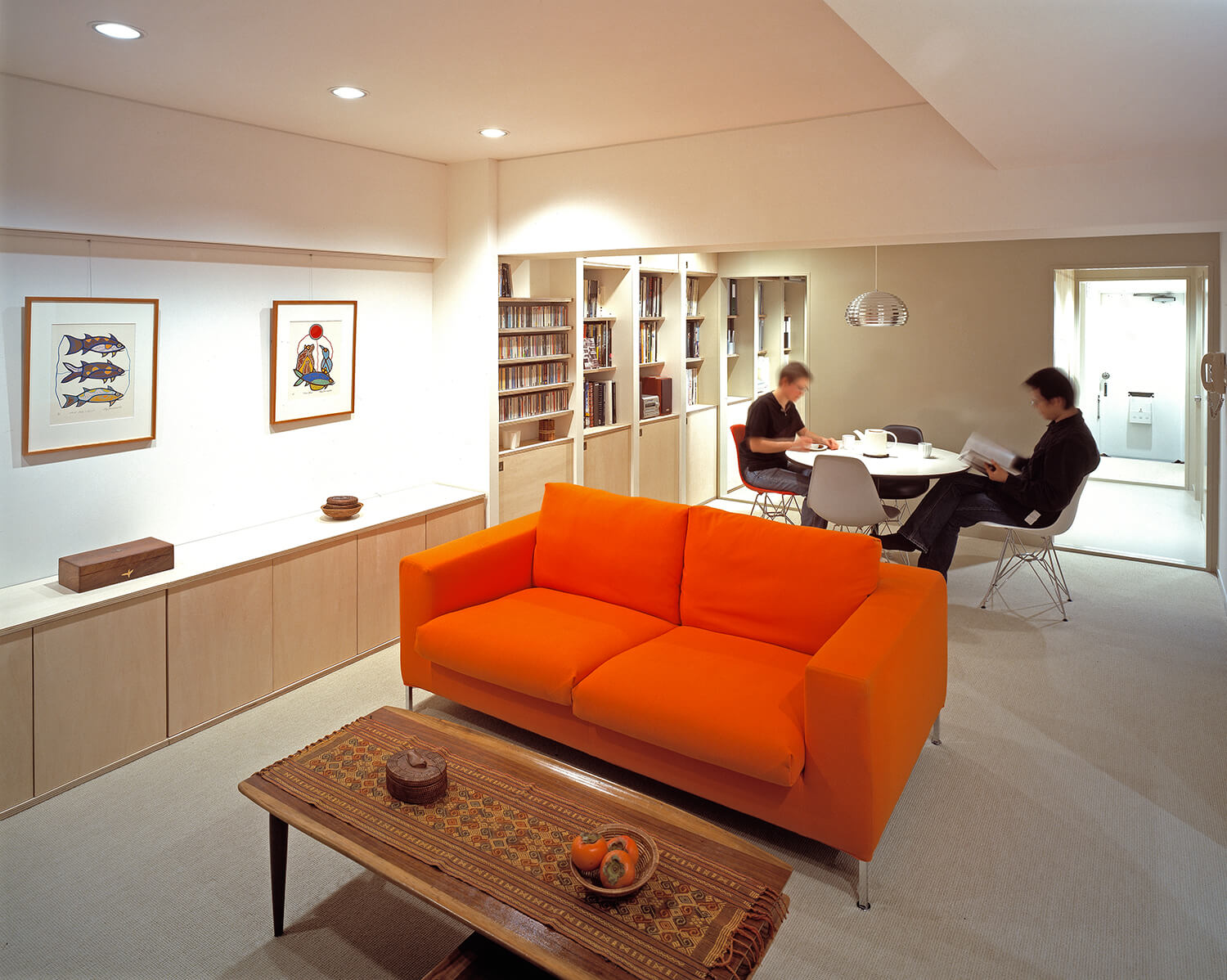 Typical deep plan apartments link the front and back spaces with a single long corridor. In this project, the corridor serves not just as a circulation link between spaces but also as a usable space itself, ordering the functions of the flat.
One corridor connects the living-dining areas with the main bedroom and along it the office area and bookshelves are placed. The original corridor connects the entrance hall with the living-dining space, besides this corridor the storage and the utility areas are placed.
Although it might seem unnecessary to have a double circulation scheme in this flat, the integration of the corridor with the living spaces has the effect of improving the quality and usage of the interior spaces of the apartment.
Location:Meguro-ku, Tokyo, Japan
Program:Flat
Completion:2004.05
Contractor:Satou Yoshikyo Koumuten
Photos:Edmund Summner