Flat Fujimi
2014.08
Chiyoda-ku, Tokyo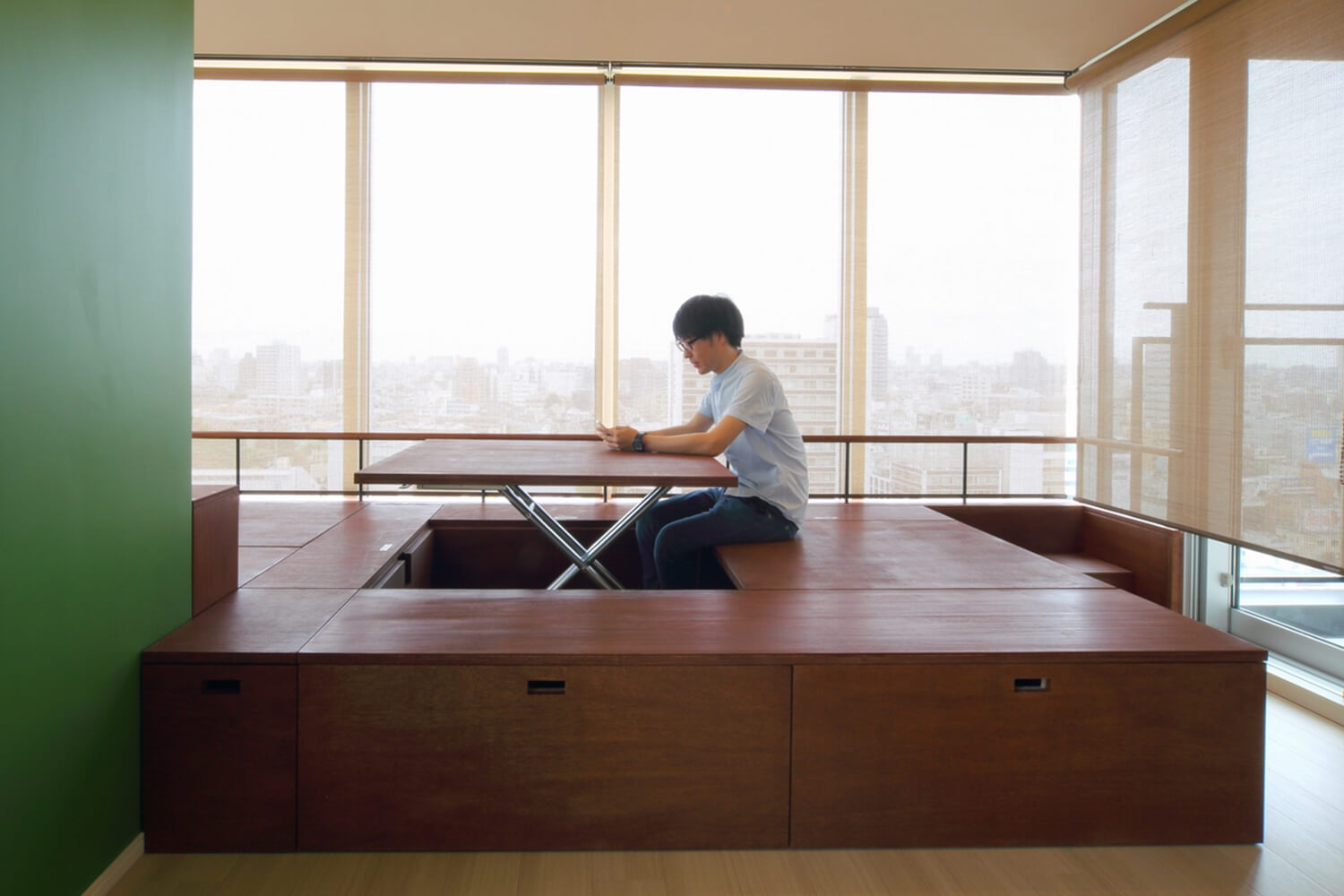 This is furnishing project for single-family who just moved into new luxury residential tower in Tokyo.
It is composed of 2 bedrooms, 1 children room and living-dining room. As living-dining room has a narrow L-shape plan, we partially raised floor with storage underneath and set lift-up party dining table at the center of the floor for home party. Children room was planned right next to living-dining. We made a large box furniture to improve usage of children space by combining bed, bookshelves, and desk together. The bottom of the furniture is the desk and bookshelves, the top part is the bed and the play area.
One of the two bedrooms is a small working space combining a loft bed with a large desk and bookshelves. For the other bedroom, we placed specious tatami bed and a shelf with recessed down lights by the pillow to be able to read book while lying on the floor. Renovation of New residence tower.
Location:Chiyoda-ku, Tokyo, Japan
Program:Flat
Completion:2014.08
Contractor:Oga Kengyo
Photos:KOP