ZARA Shinaibashi Ladies Store
2017.11
Osaka-shi, Osaka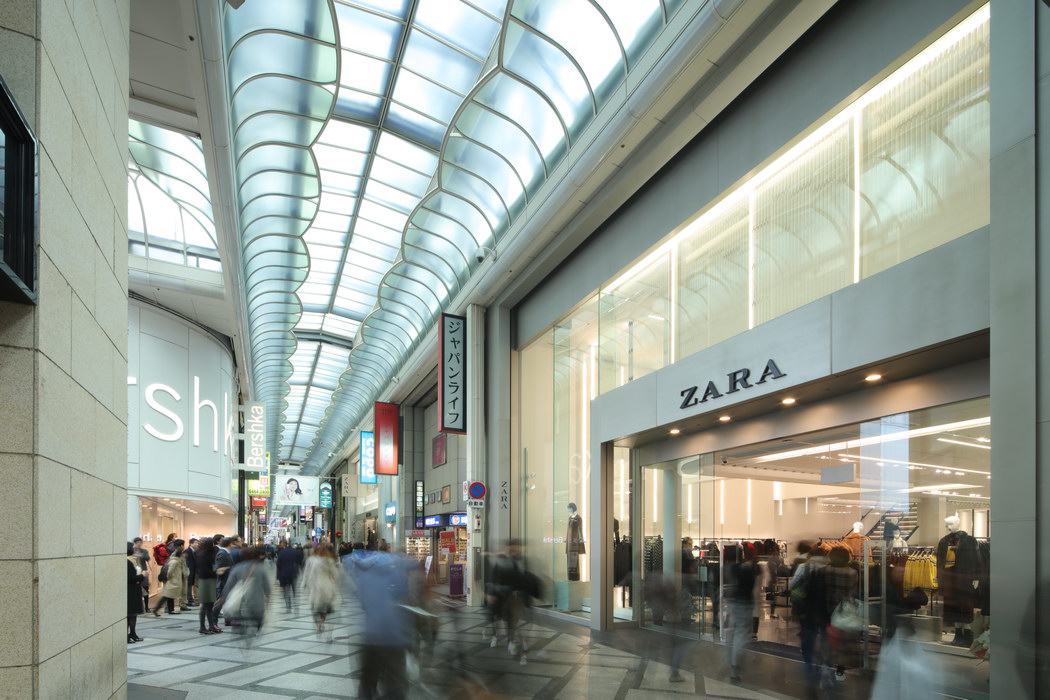 This store is a branch store of ZARA, fashion brand from Spain, located at Osaka Shinsaibashi-suji.
Existed Stradivarius shop is renovated and changed to a store of 2 stories for ladies.
The facade is renewed to make it suit for ZARA while keeping existing structure.
The existed staircase is removed and built the counter for cashier with atrium. Escape stairs used as a back flow line is exposed and renewed as a stair for customers.
Metal folded plate for the existing ceiling of Stradivarius is kept and changed the design which is suitable for ZARA.
Location:Osaka-shi, Osaka, JAPAN
Usage:Street shop
Completion:2017.11
Design:Estudio
Design Management:Akira Koyama + KEY OPERATION INC.
Contractor:Nomura
Photos:KOP