ZARA KOBE SANNOMIYA
2008.05
Kobe-shi, Hyogo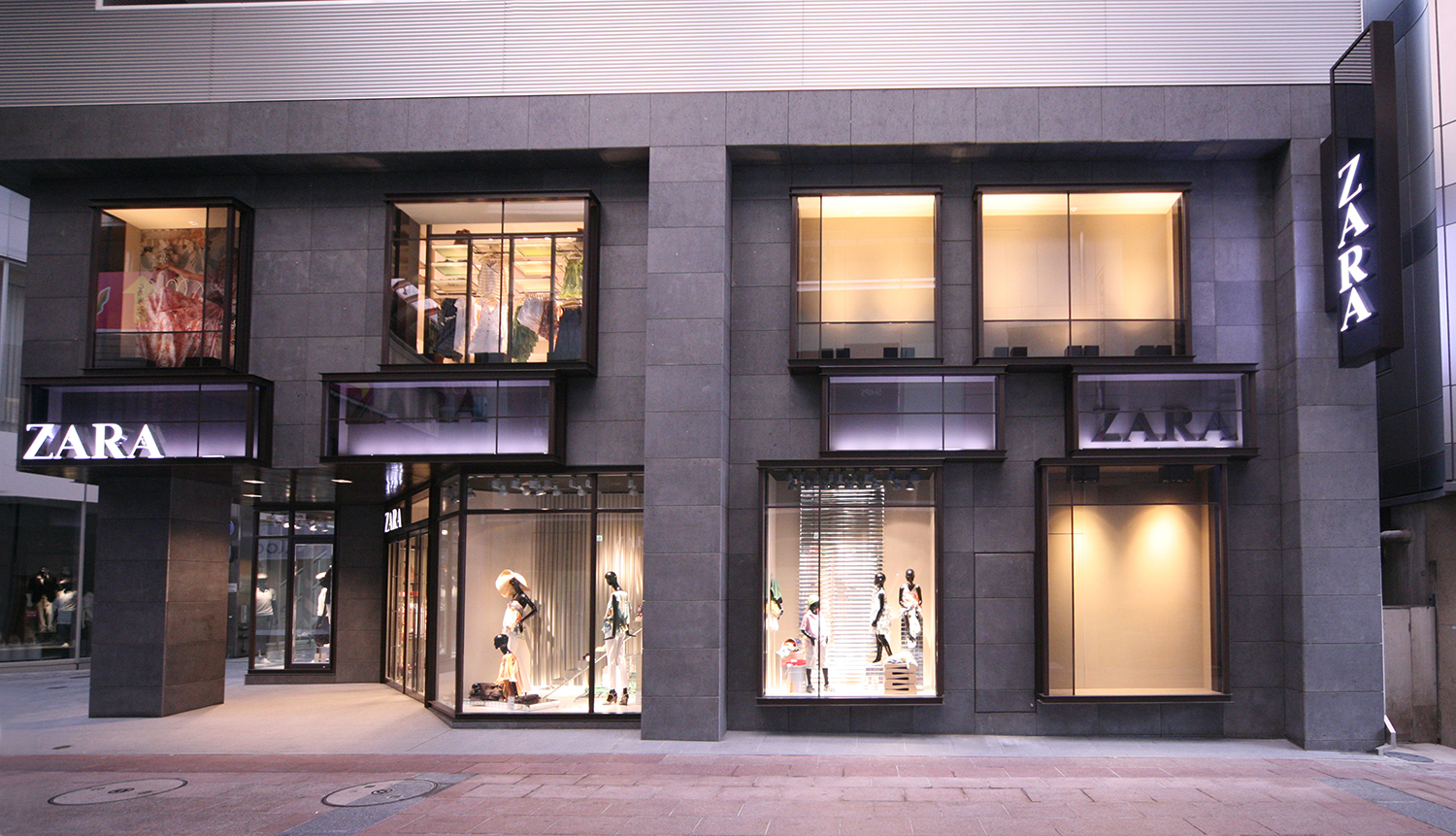 Kobe shop of the Spanish fashion brand ZARA.
Randomly placed window boxes create rhythmic façade on solid stone exterior walls.
Ground floor and basement are ladies' section, and first floor is men's and kids' sections. Escalator and elevator are converged for convenience, and light fittings and ribbed board on the escalator wall produce spatial effect.
Location:Kobe-shi, Hyogo, Japan
Program:Street Shop
Completion:2008.05
Design:Estudio ZARA, Key Operation Inc., Takenaka Corporation
Contractor:Takenaka Corporation, Eikosha