Y Muse
2009.09
Shinjuku-ku, Tokyo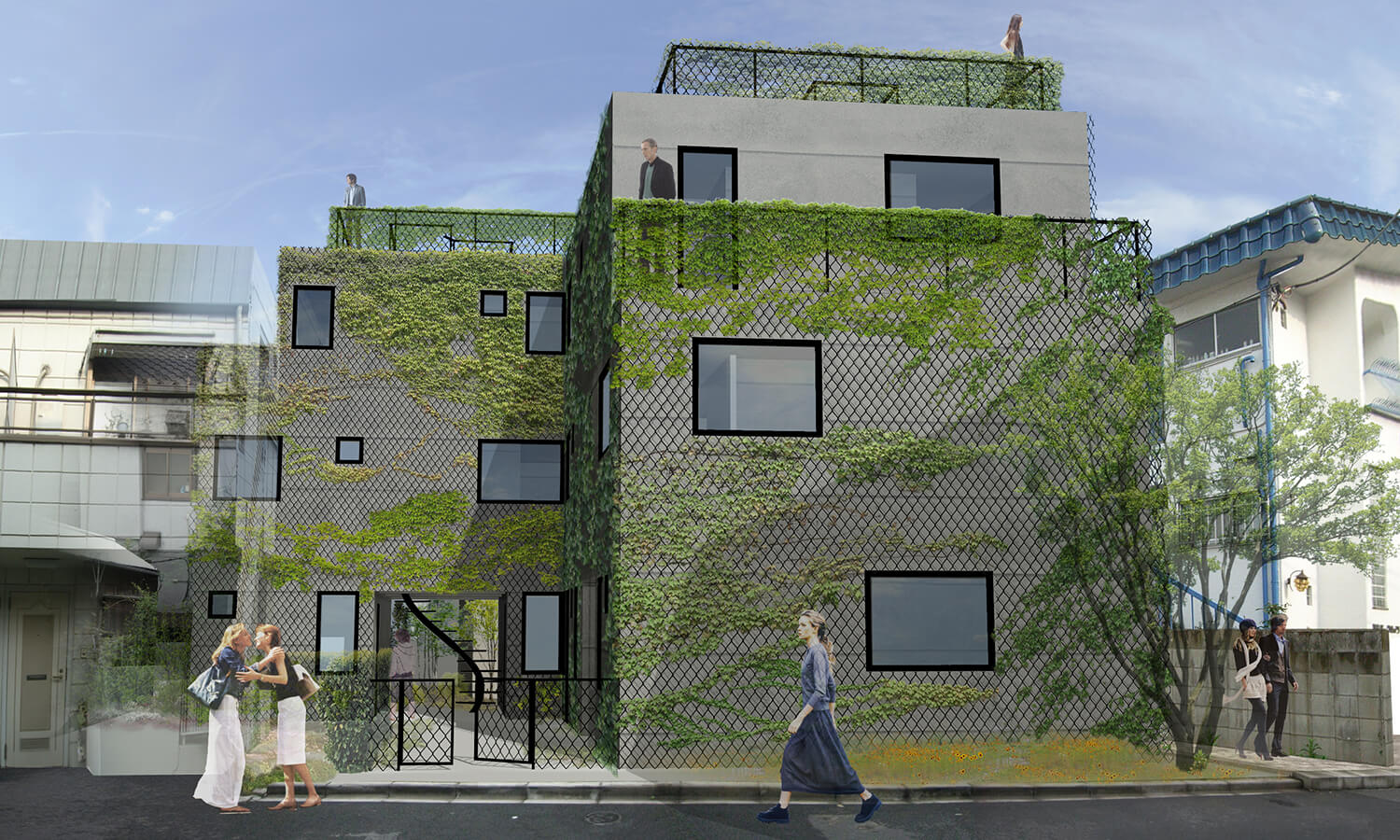 3 storey housing building composed of nine 20m2 and four 30m2 flats.
In order to preserve some space for the fire escape route, the volume form, from the site boundary, a L-shape volume with two tree-shape voids going through; approach, internal circulation, balcony are gathered into a compact construction. As a gap into a dense housing building, those voids are also designed to become wind paths. Moreover, besides pouring light down from the top, the chimney effect improves the ventilation efficiency.
I-shape, L-shape, C-shape and T-shape plans flats are distribute alternatively around those vertical voids, creating diversity and planning variation.
Location:Shinjuku-ku, Tokyo, Japan
Program:Apartment Building
Design completion:2009.09