ZOOM TOGOSHI GINZA
2018.03
Shinagawa-ku, Tokyo, Japan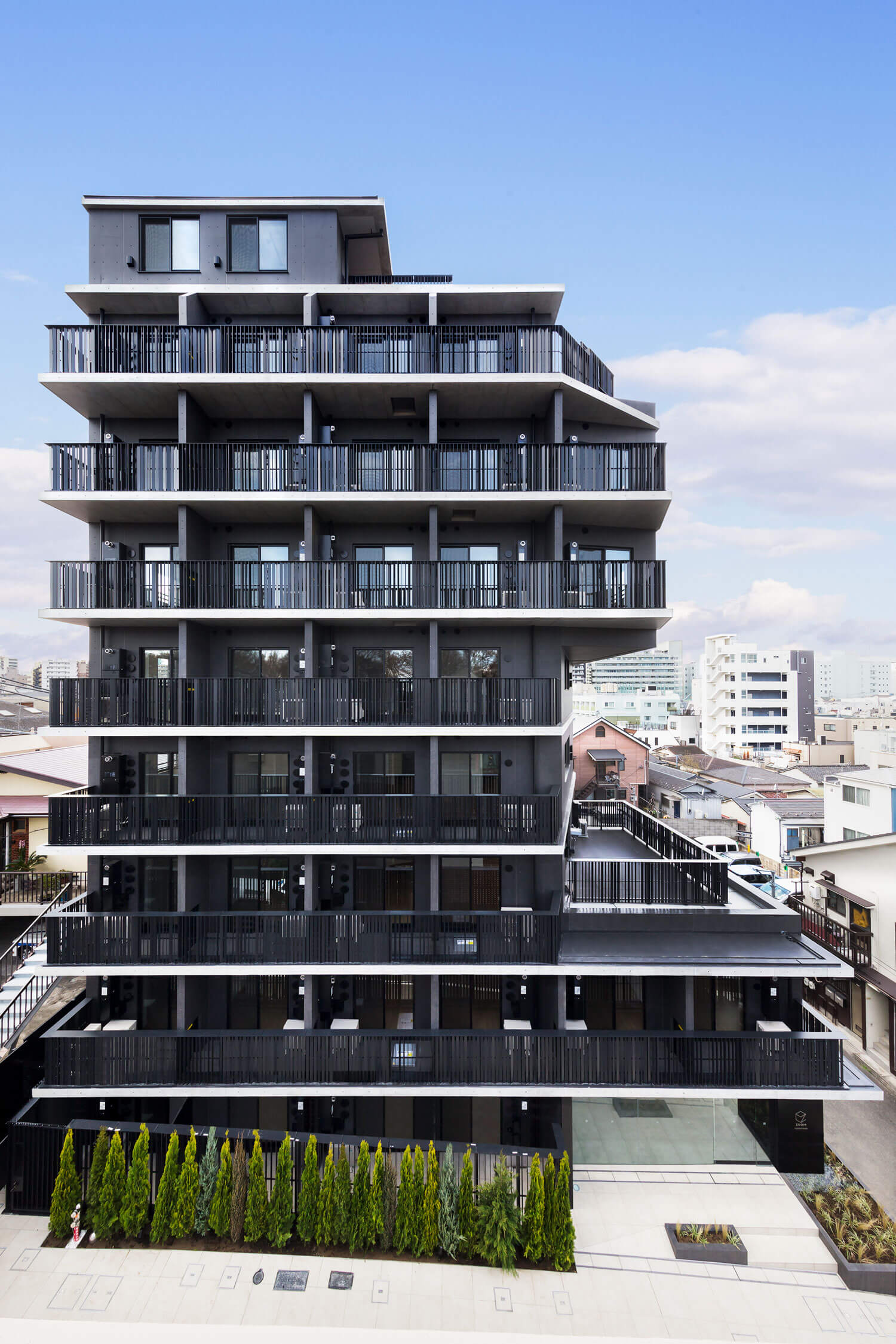 Nine-story flat is located near Togoshi Ginza Shopping Area. We studied maximum effective usage in an area of 500 square meters. The building is located in Low-rise building within residential districts and High-rise building within neighborhood commercial districts. The third, fourth, and fifth-floor are recessed in accordance with sun shadow control volumetric calculation.
As the building stands out from the surrounding area of Low-rise buildings, we studied the mitigation of oppression against the neighborhood. The verticality of the volume is mitigated with the visually enhanced horizontal slabs.
The Balustrades, the suitably angled vertical flat bars, blocks someone's gaze from the street and hides the external air-conditioning unit on the terrace. The allocation of the balustrades defines the openness / closedness and creates the ever-changing façade.
Location:Shinagawa-ku, Tokyo, Japan
Program:Flat
Completion:2018.03
Contractor:GODA KOUMUTEN CO.,LTD
Photos:KIDANI MOTOKAZU, KOP
Total Area:497.00 ㎡
Buildingl Area:319.44 ㎡
Total Floor Area:1712.32 ㎡