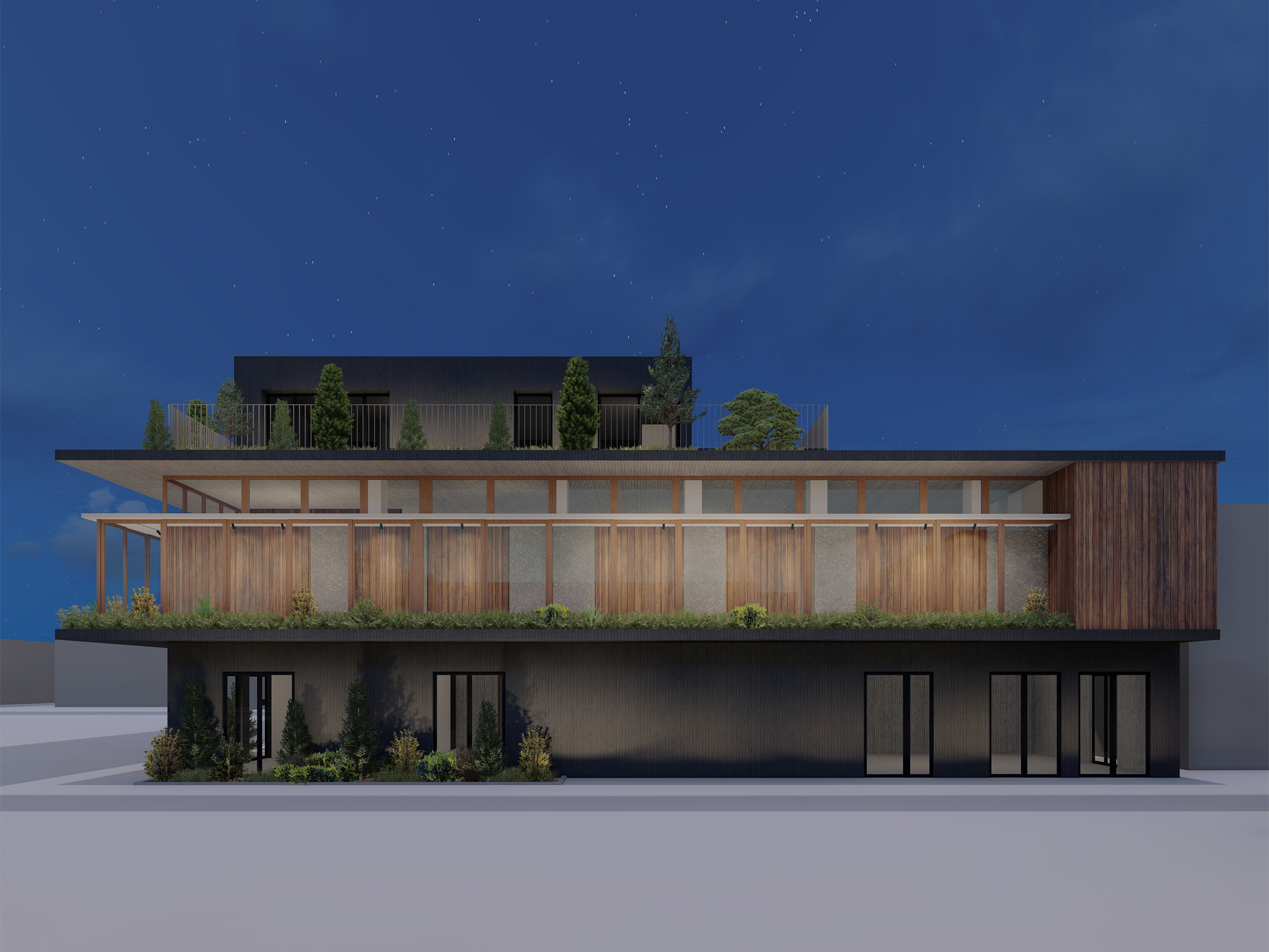 A Dental clinic located in the suburbs of Tokyo.
Initially, the client requested the 2 stories building which has the dental clinic with the dental laboratory. As there were further buildable floor area, we proposed to add one more floor and make this as the medical building including another tenant clinic on the ground floor.
The entrance to the dental clinic will be on the ground floor, and approaching to reception and waiting room on the first floor. The circulation of the staffs and the patients are completely separated, and patients can access to the treatment room from the 3 outer passages surrounding the treatment rooms.
With COVID19 situation, it is important for the clinic to show that their customers to  see the ventilation visually. In order to ventilate to each treatment room directly, the height of the outer passage is reduced and provide the high side windows for ventilation for the treatment rooms. The outside air is taken into the staff passage located in the centre of the building to create positive pressure, and the indoor air is discharged from the high side windows of each treatment rooms to prevent nosocomial infection.
The double sliding sash is installed on the outer passage, and opened for ventilation of the passage.