Social Good Roasters Chiyoda
2018.07
Chiyoda-ku, Tokyo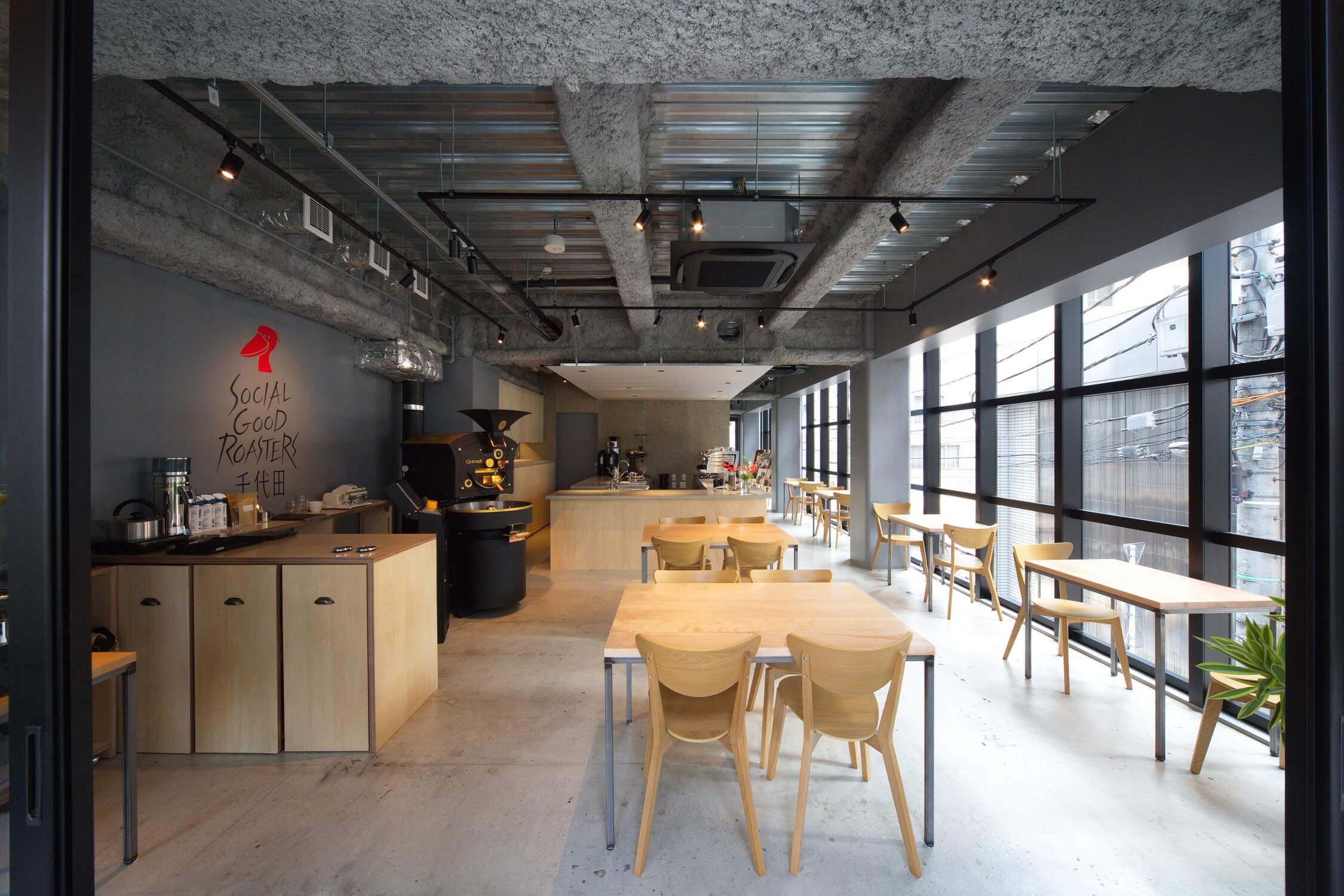 Social Good Roaster Chiyoda is a continuous employment support facility, built for mentally-handicapped people on 2nd floor in Kanda terrace, at Chiyoda. New style vocational trainings are carried out, mainly coffee bean-roasting industry.
There are workspace for hand-picking of coffee beans and a service counter for brewing coffee, serving for customers, and sales of coffee beans.
Backspace like office or a drawing room is covered by wood wool board, also the counter top is made of fiber reinforced cement board. This gradual change of texture has continuity from outside wall made of extrude cement panel.
There is a movable table at the end of the counter, this allows different layouts depend on numbers of staffs, and the table can be set as a continuous table from terrace by opening windows. Once finishing working, whole space can be used as customer seating area.
The aim of this design is make a space sociable by serving coffee, picking and roasting coffee beans although workshop for disability tends to be unsociable.
Location:Chiyoda-ku, Tokyo, Japan
Programme:Employment Support Facility for people with disabilities, Roastery, Cafe
Completion:2018.07
Contractor:TRYEM
Photos:KOP
Total Floor Area:78.75 ㎡