Flat Hiro-o
2006.12
Shibuya-ku, Tokyo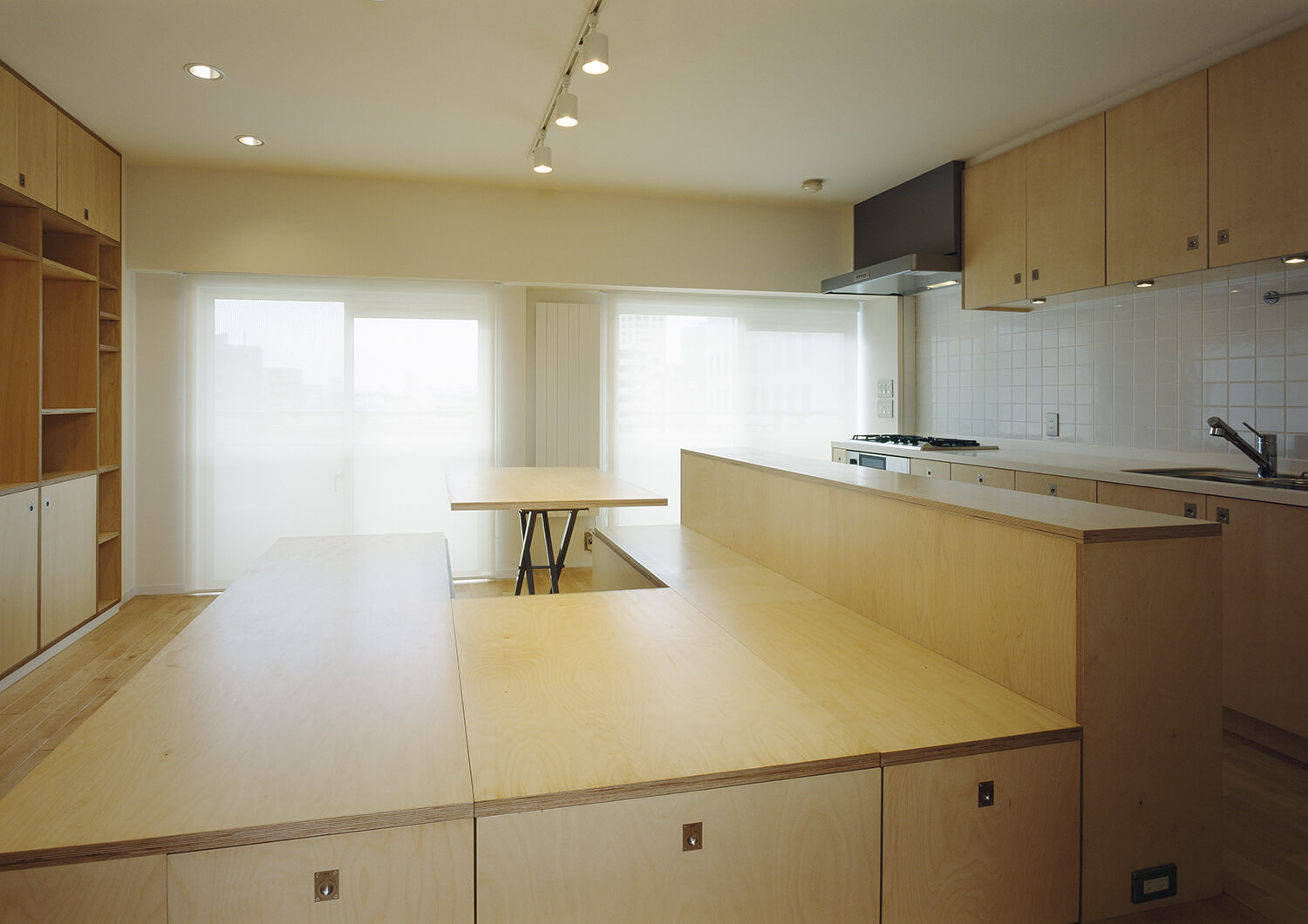 A renovation of a 20 years old Flat, where expansion of the Living, Dining and Kitchen space was hindered by existing structural walls:
Too small for a generous kitchen, dining table and sofa layout, a "Stage Platform" that integrates dining table and sofa was placed at the center to open-up the space.
The gas-spring operated dining table of 120cm in length can be manually lifted-up to accommodate 4 people. In an event of a party, a total of 8 people can be seated by lifting up a second table.
As well as serving as a sofa to lie on while relaxing to watch T.V, the stowage of the tables transforms the platform into a bed for guests.
The restriction on plan modifications due to structural walls allowed the proposal to explore furniture as the means of re-organizing space.
Location:Shibuya-ku, Tokyo, Japan
Program:Flat
Completion:2006.12
Contractor:Oga Kengyo
Photos:Yuzo Kobayashi
Total Floor Area:66.76 ㎡