Ryu Fuku ken
2018.03
Chiyoda-ku, Tokyo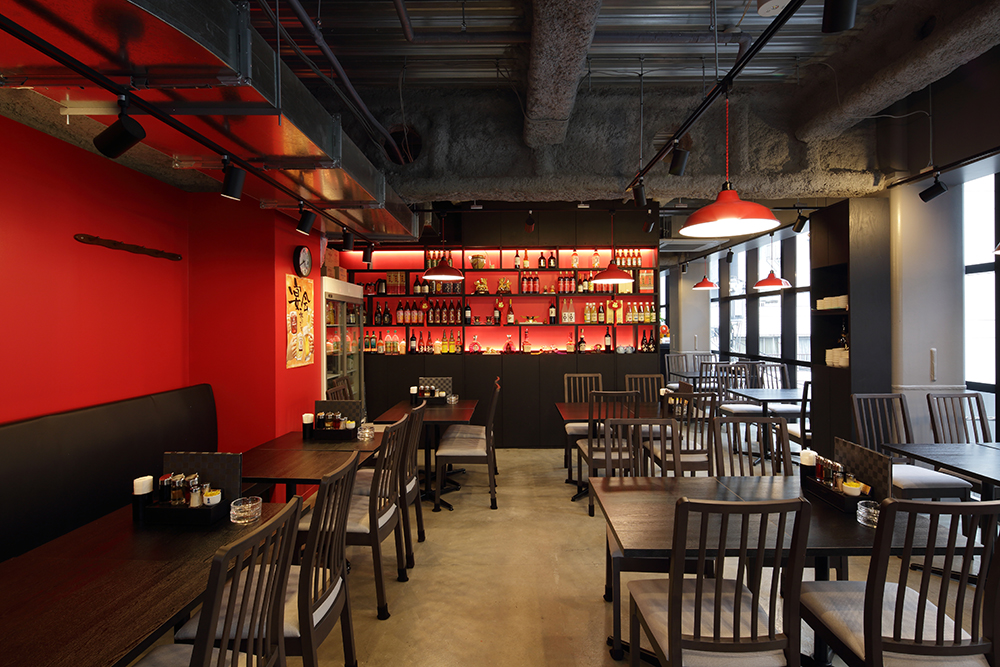 Taiwanese restaurant on the third floor of Kanda Terrace.
Place indirect lighting above and below the black frame of decorative shelves made of plywood plywood and light the red panel on the back.
In the space which protruded beside the terrace we made it a private room with a big round table.
Location:Chiyoda-ku, Tokyo, Japan
Programme:Chinese Restaurant
Completion:2018.03
Contractor:POP
Photos:KOP
Total Floor Area:87.46 ㎡