Musashino-kan Shinjuku
COMMERCIAL
CULTURAL
RENOVATION
2016.11
Shinjuku-ku, Tokyo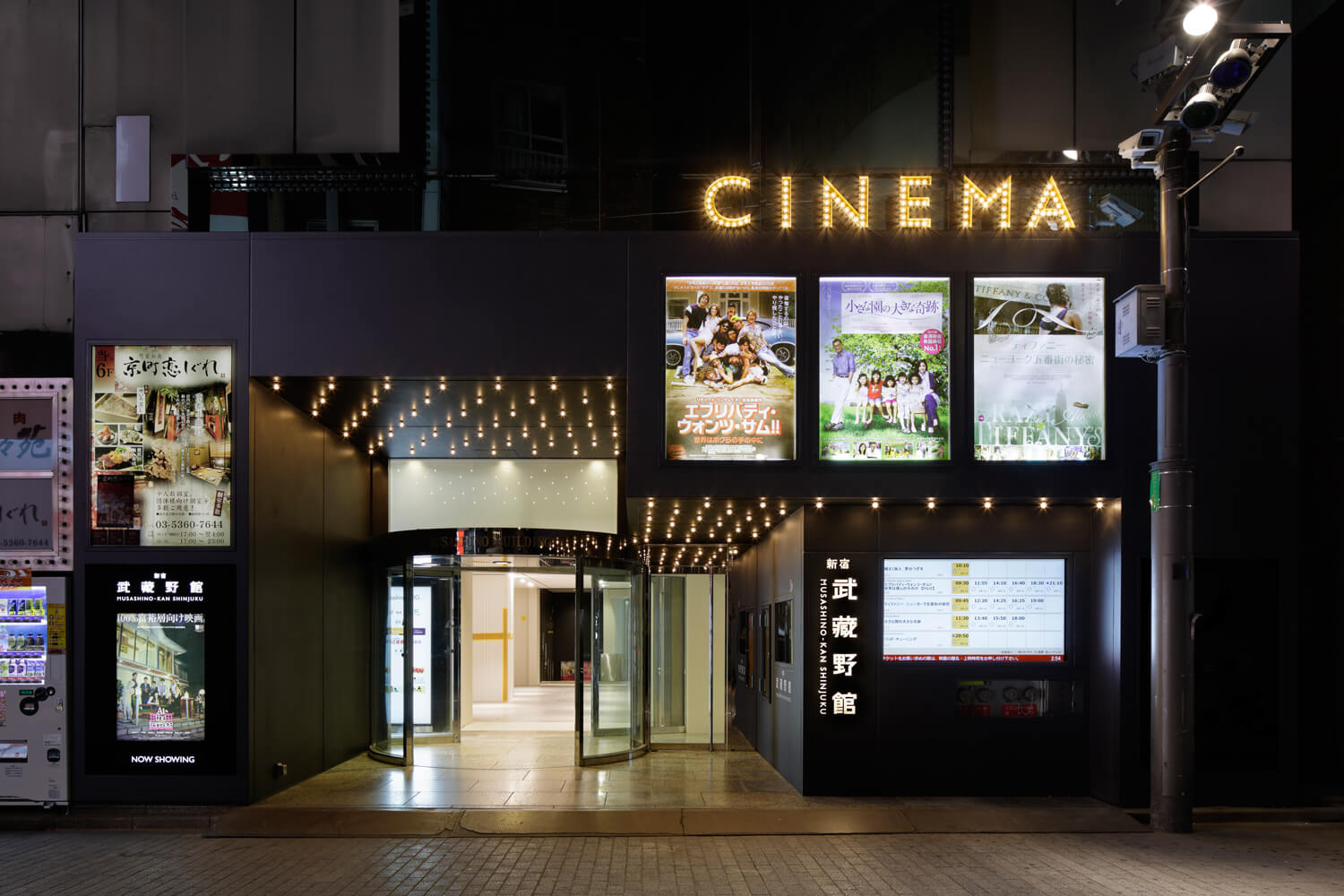 Musashino-kan Shinjuku has billed countless movie titles to large numbers of moviegoers since 90 years ago. The aseismic retrofitting work on the entire building provided an opportunity for a full renovation.
The three movie theaters utilize the augmented shear walls as partitions, which have improved the acoustic environment tremendously. The seating layout changes and improved seating gradient have made the screens much easier to see than before.
The refreshment counter for purchasing drinks and snacks, small bookstore, restrooms, and smoking area were finished to look like a movie scene or set. The walls behind each scene were framed plywood, a striking reminder that movie scenes are faked and merely surrounded by imaginary fixtures. The ambience is like a movie studio. The famed exhibits tied to the featured movies at Musashino-kan Shinjuku are now installed like movie sets.
Location:Shinjuku-ku, Tokyo, Japan
Program:Movie theater
Completion:2016.11
Contractor:Toei Kenko, Hazama Ando Corp.
Photos:Nacasa & Partners, Inc.
Total Floor Area:879.48 ㎡