"Gathering Platform" Floating on Island Landscape
2017.06
Yahatahama-shi, Ehime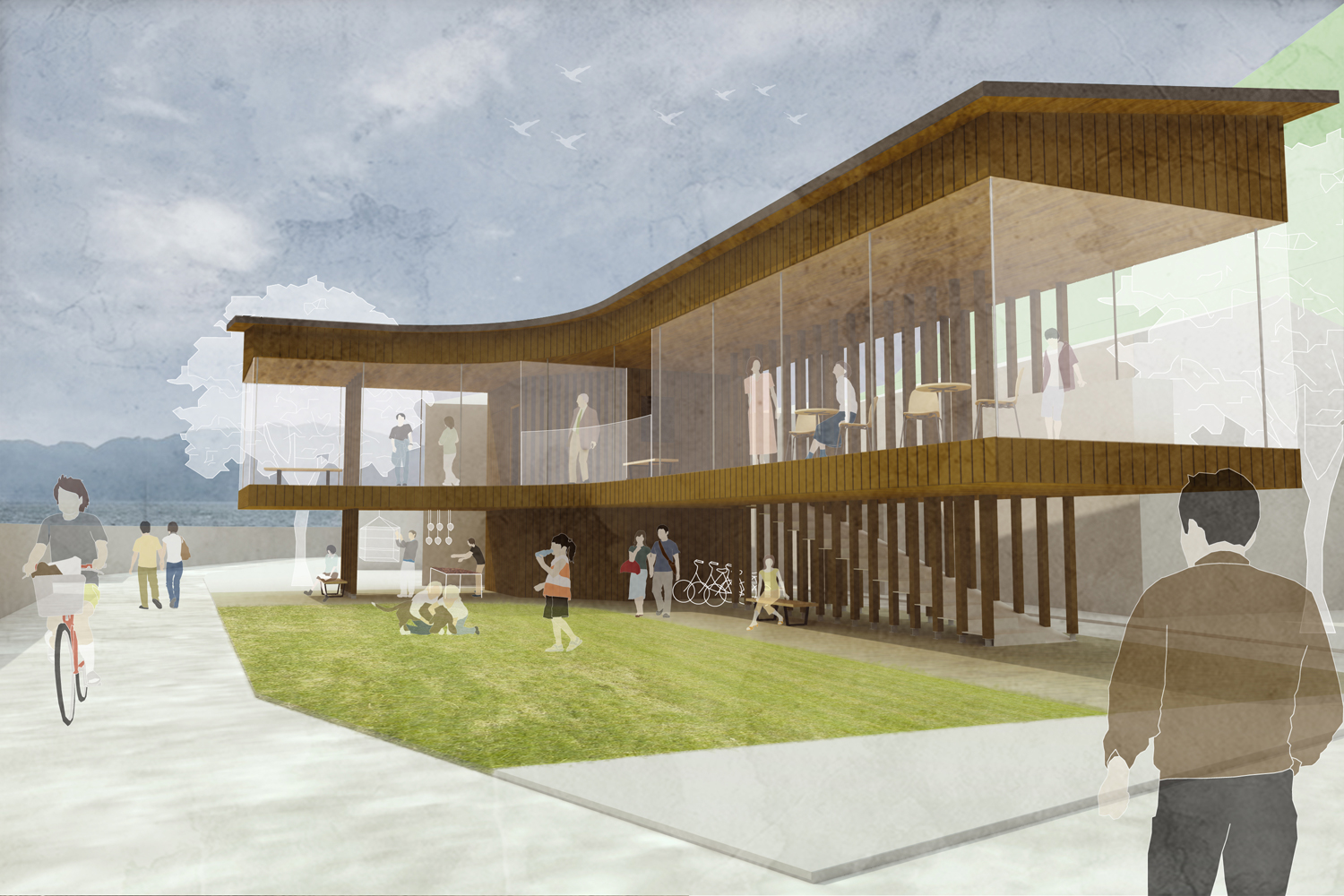 Design scheme for Community Base Facilities Design Competition in Oshima Island floating on west side sea of Ehime.
Our proposal is a community facility which floats softly in a view of Oshima where time goes by slowly.
The structure that hangs the floor from the roof lets the whole volume float to allow people look over the sea without hindrance by coastal dyke.
This floating structure could be a countermeasure against floods while making a path through under the volume, which enhances the function of the plaza.
Floating community facility provides a new place where both habitants and visitors gather and enjoy the beautiful view of the sea.
Location:Yahatahama-shi, Ehime
Programme:Community Base Facilities
Total Area:230㎡