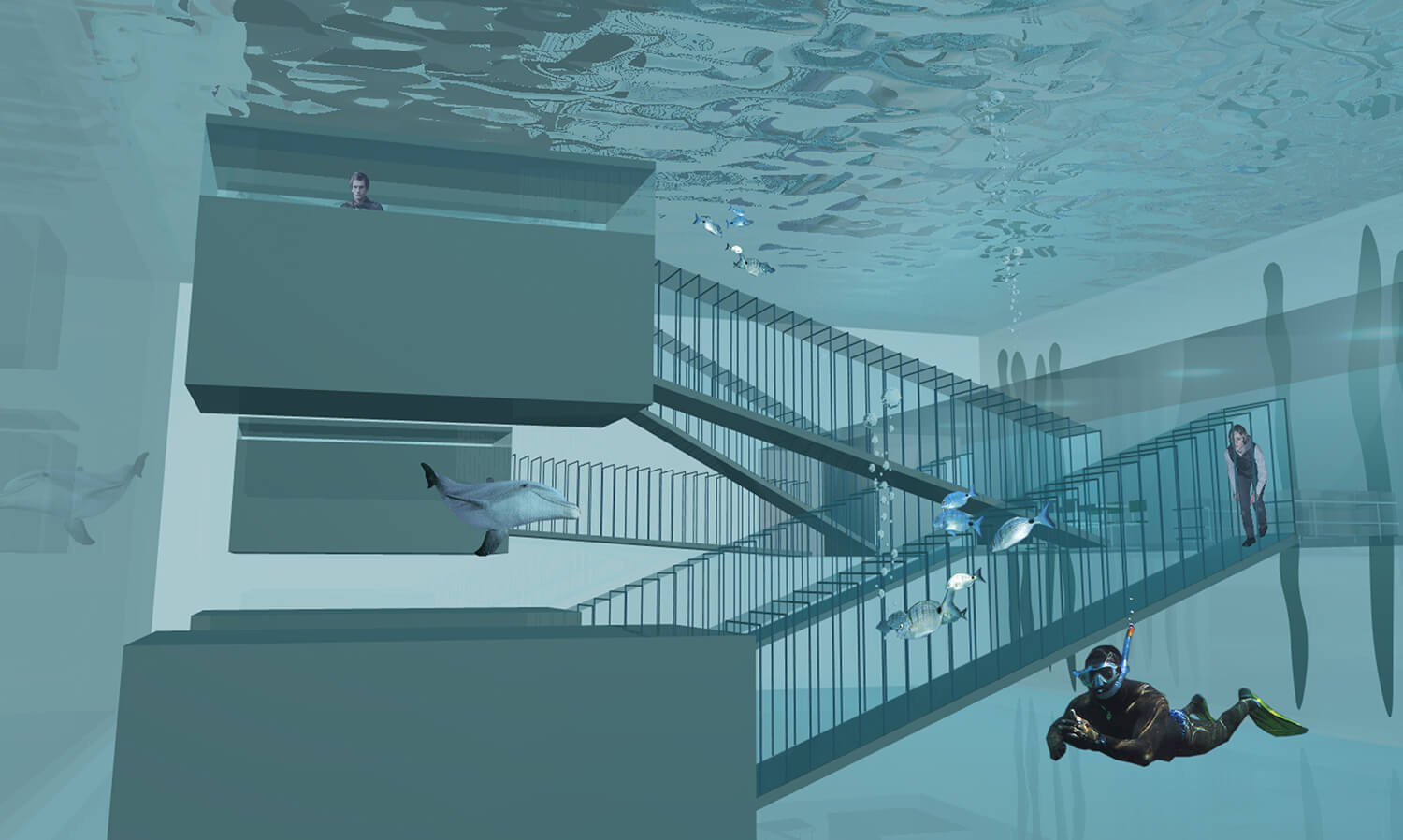 Future house designed for competition "Concept House 2020."
The entire house is surrounded by water garden, protecting it from UV light. The water also functions as heat insulation, not only by keeping consistent temperature by circulating warm water with cold water, but also by reserving residual heat in the heat pile underground to heat the building during winter or at night.
The water surrounding the house is sea water, which prevents freeze and allows having a dolphin as a pet, instead of a dog.
This house consists of living room, dining room with kitchen, and five bedrooms. The five bedrooms fluctuate to change water pressure, which opens and closes their windows, as a way to control individual's living environment.
Program:Residence
Design completion:1999.10