Stradivarius Shinsaibashi
2014.11
Osaka-shi, Osaka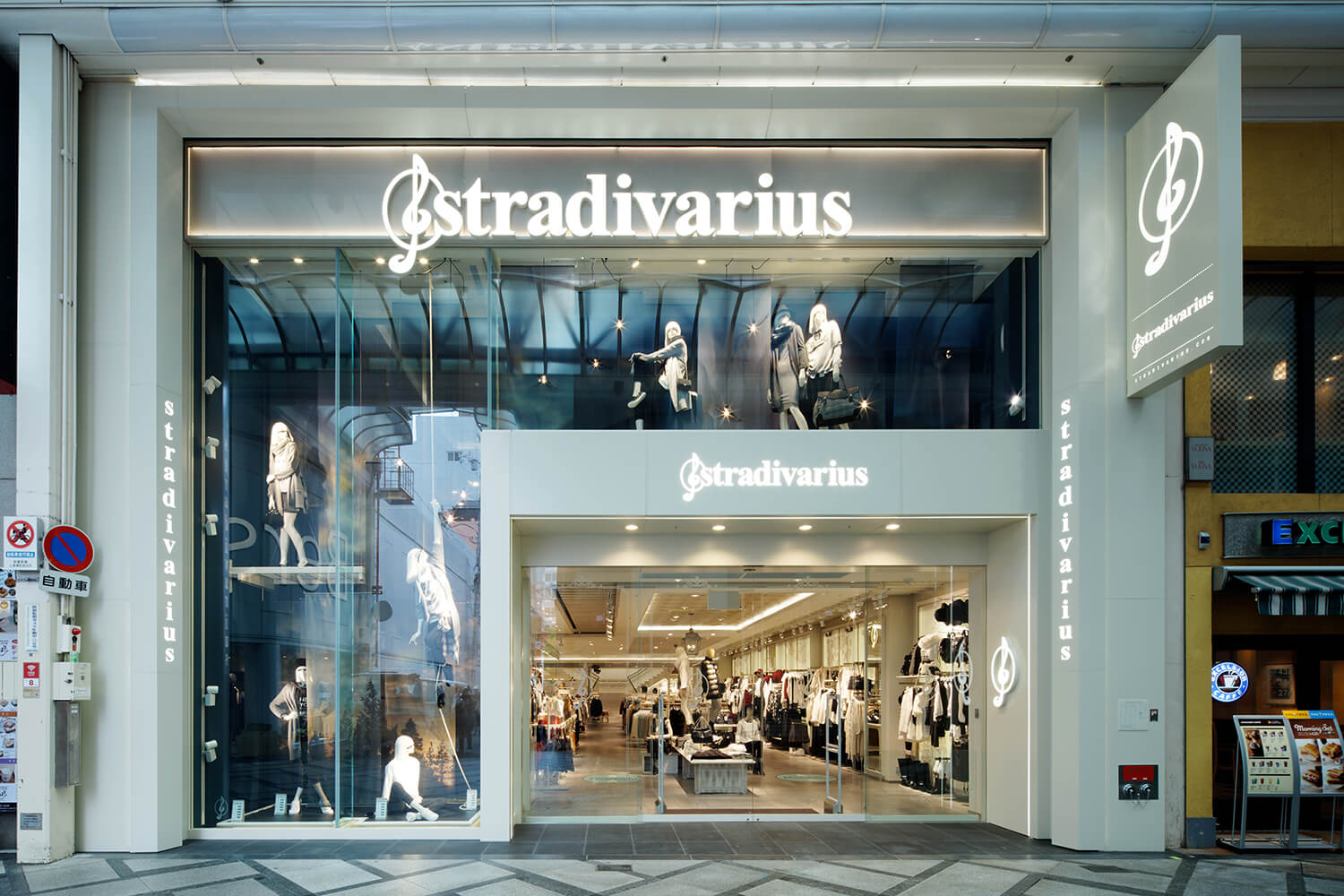 Stradivarius is a Spanish fashion brand, and this is the flagship store in Japan.
This store is located on the arcade of Osaka Shinsai-bashi Street, which also incorporates Zara and Bershka, the sister companies of the Inditex Group.
The facade has a design that emphasizes on the two stories show window. The ground floor is dedicated to the seasonal merchandises, as well as to the goods designed for the use in Japan. First floor displays shoes and accessories.
Next to the entrance are the collective counters, which has a double height ceiling, and the wall behind them is decorated with antique styled joinery.
This double height space has an opening that the customers can see through and check the traffic at the counter when lined for the fitting.
At the end of the store is the grand staircase that branches to left and right at the landing, orientating the customers smoothly towards the first floor.
Location:Osaka, Osaka, Japan
Program:Street Shop
Completion:2014.11
Design:Estudio STRADIVARIUS, Key Operation Inc., Takenaka Corporation
Contractor:Takenaka Corporation