LONDON SPORTS KANDA
2017.12
Chiyoda-ku, Tokyo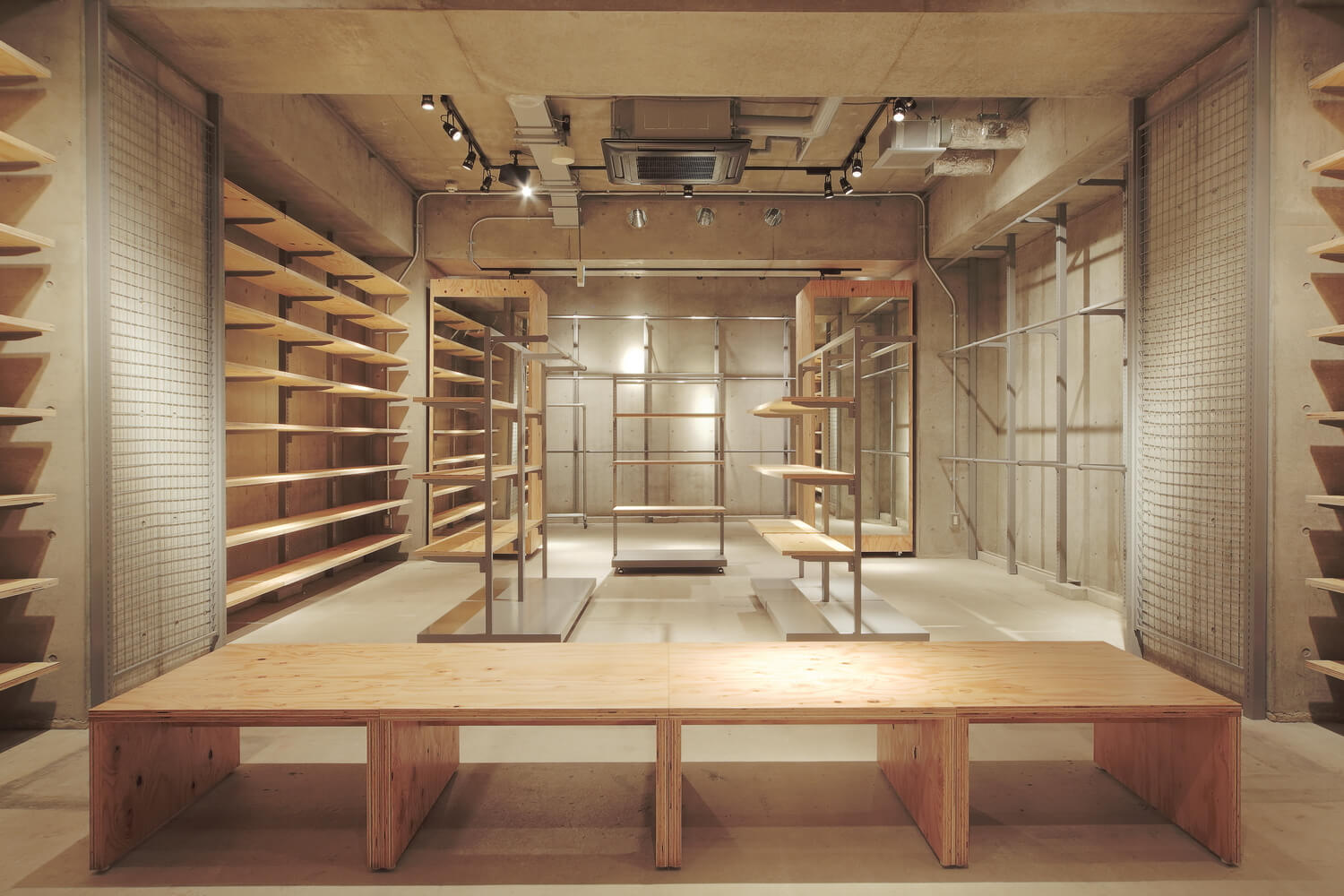 London Sports Kanda is a sports goods specialty shop on B1 floor in Kanda Terrace.
This shop is famous for extremely cheap products and also located in Ameyoko or Gotanda TOC. The layout of this brand is to display products densely like packing in carton box or displaying out of customer's reach.
For the interior, concrete substrate is kept for ceiling, wall and floor, and only furniture, air-conditioner and lighting are newly installed because of small budget. Those shelves and bars can be switched for a big change of products according seasons from snow board or ski goods in winter to sports wears and shoes in summer. A mesh pallet for storage is used for display to allow customers to experience the real pleasure of finding the favorite one.
Location:Chiyoda-ku, Tokyo, Japan
Programme:Shop
Completion:2017.12
Contractor:Idea Technology
Photos:KOP
Total Floor Area:97.80 ㎡