Levi`s Shinsaibashi
2017.10
Osaka-shi, Osaka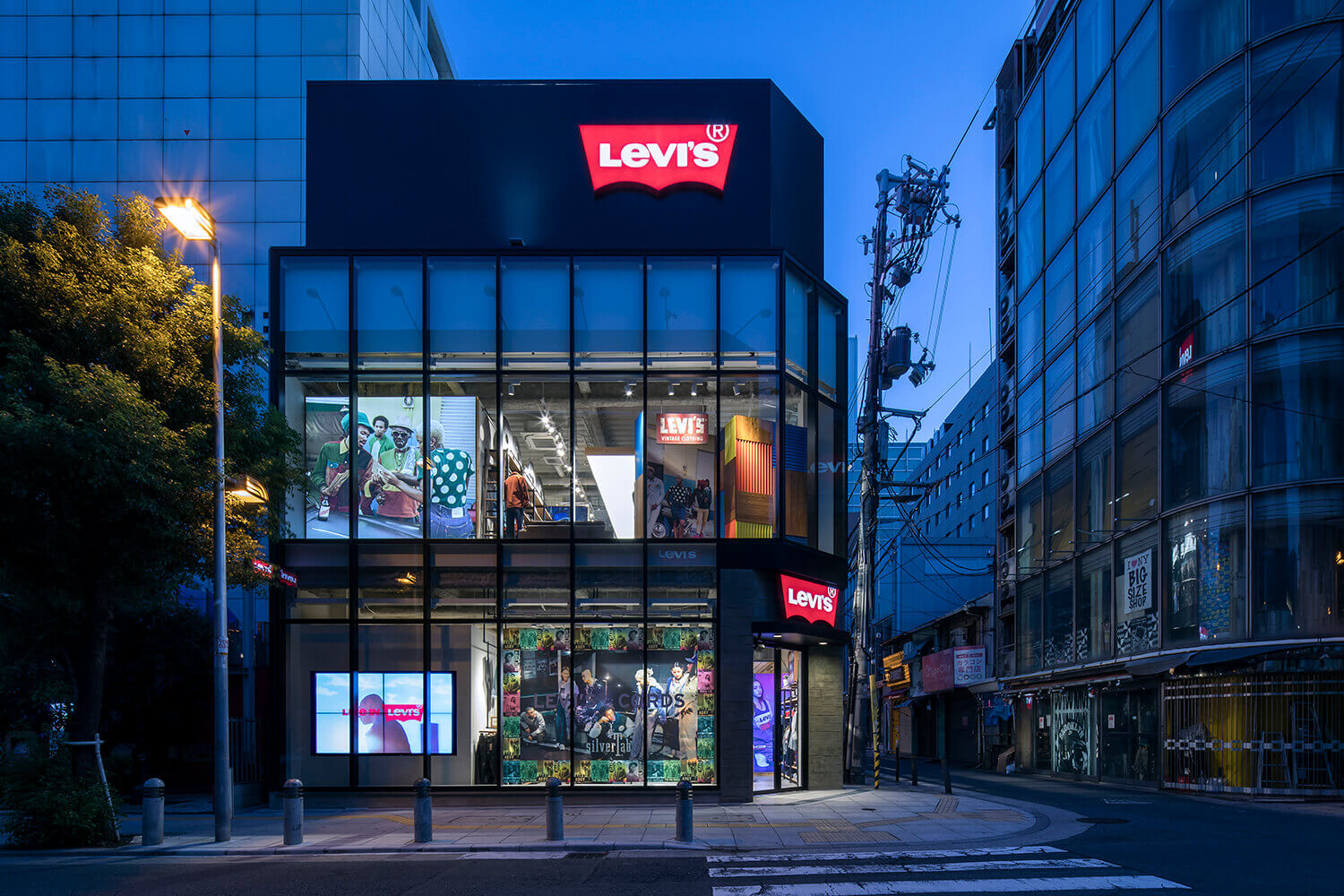 This is a store for fashion brand of denim jeans, Levi strauss & Co, located at Osaka, Shinsanbashi.
This characteristic facade is constructed with black sash and concrete panels. Corner entrance is finished with wooden mold concrete panel.
The interior is finished roughly with floor of mortar and wooden panel, and inside of the store is lit up with white skeleton ceiling and a large light-cloud.
On the 2nd floor, there is a tailor counter where customers can custom their own denim jeans.
Location:Osakashi, Osaka, Japan
Program:Street Shop
Completion:2017.10
Contractor:Idea Technology
Photos:IRUKA STUDIO