Hill Top Building
2014.08
Shibuya-ku, Tokyo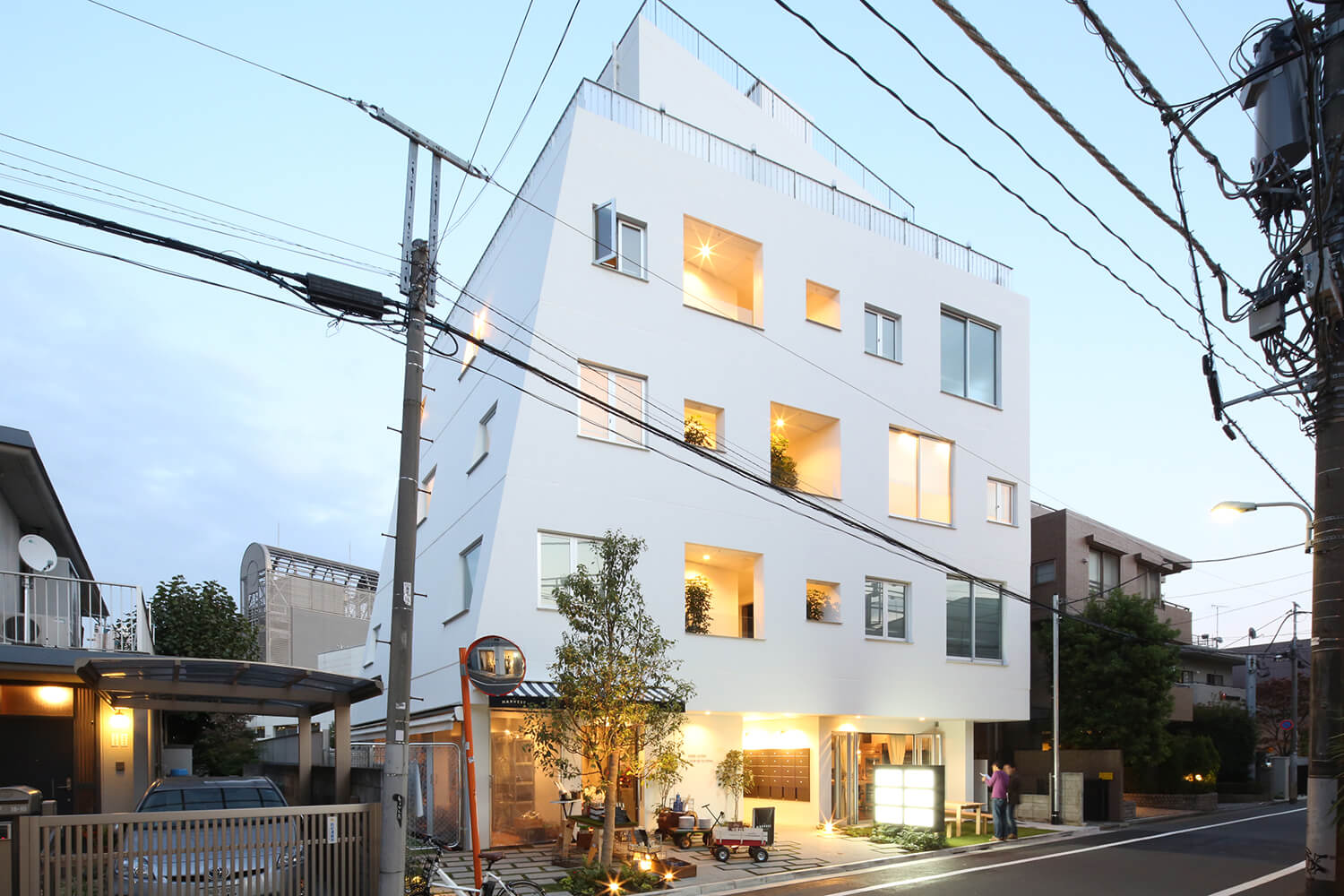 Hill Top Building is a tenant building mainly for restaurants, with the owner's office installed on the top floor. It is situated opposite to Terrace Building, which was completed in 2013 by the same business owner.
This commission provided us the opportunity to figure out how to relate the two edifices in order to contribute to the townscape.
Hill Top Building has an oblique facade in regard to the street, which is a method that was used also for the Terrace building. This set-back method of the two structures has produced a more welcoming entry to the site when approached from the Ebisu station. It has also created an open space for the tenants and the neighbors to hold events and activities.
The facade from the 1st to the 3rd floor consists of square windows in different dimensions placed rhythmically; which is aimed to provide a warm atmosphere in consideration of the neighboring houses.
Location:Shibuya, Tokyo, Japan
Program:Building for rent
Completion:2014.08
Contractor:Daiwa Odakyu Construction
Photos:KOP, Toshihiro Sobajima
Total Area:265.02 ㎡
Buildingl Area:148.00 ㎡
Total Floor Area:578.08 ㎡