Fureai Forest accommodation at Flower Park in Ibaraki
2020.04
Ishioka-shi, Ibaraki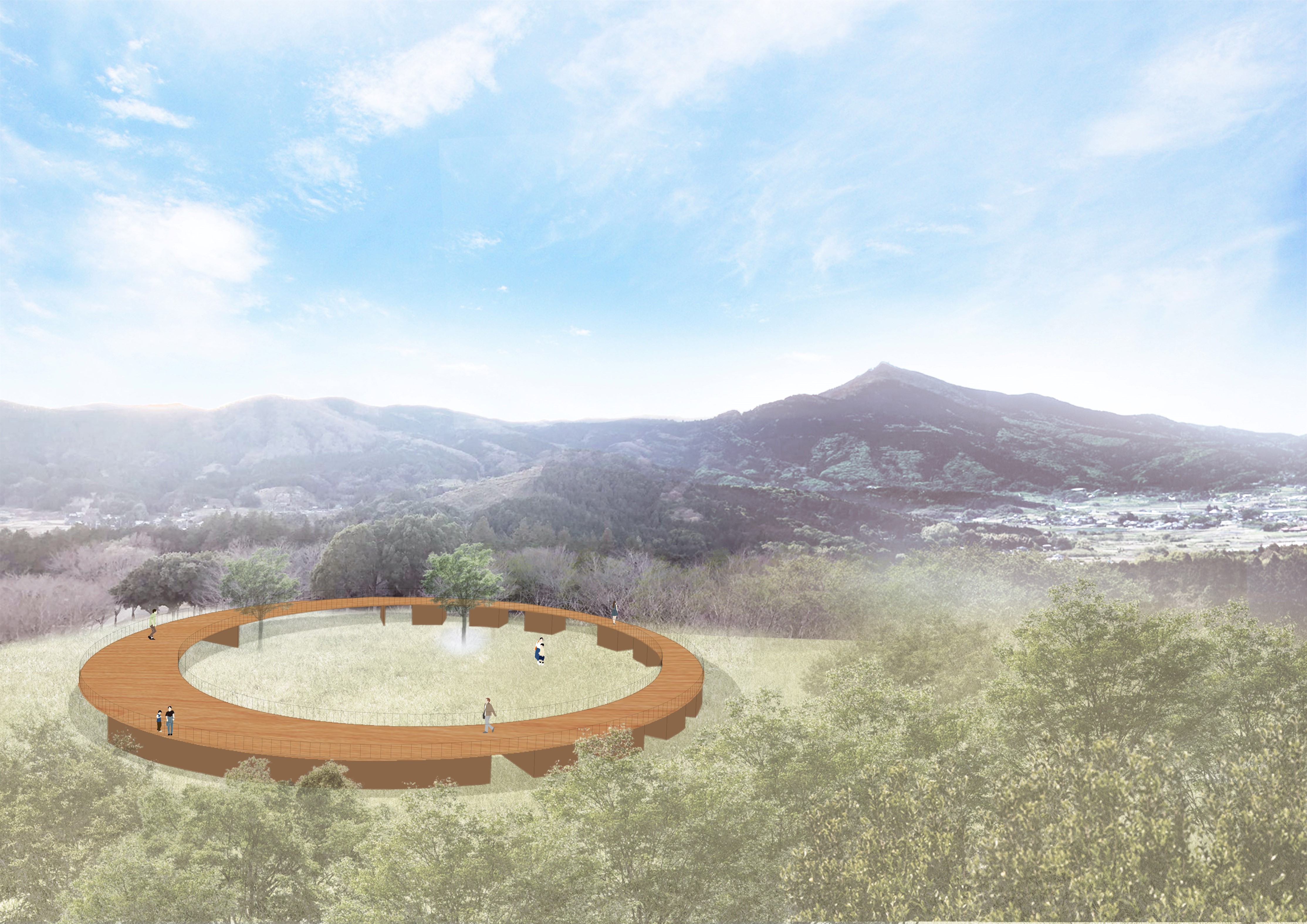 The development plan of 'Fureai Forest' adjoining 'Flower Park' in Ishioka-shi, Ibaraki.
The planning of accommodation and site for glamping aims at giving visitors experiences of a futuristic way of life with nature, that people learn woods, animals, insects and stars while playing in forest.
A round deck which allows people enjoy a view of 360 degree is set on accommodation on the hill, and there are the stall, shower rooms and toilets, a common kitchen and 10 guest rooms.
The depth of a round deck is different depends on the use of a room underneath.
Guest rooms are named on the basis of "Nijushusekki (24 divisions of the old calendar)" and "Shichijuniko (72 divisions of solar year)".
On the outer wall, there is a mesh where firewood can be loaded on, so people can use them for bonfire.
"Satoyama plaza", the centre of the facility, has a cherry tree, and visitors could enjoy cherry blossom viewing in spring.
Visitors also could make astronomical observations on this round deck at night.
Handrails of wood deck show the direction of a planet, constellations and sunrise of each of the seasons. There are camera platforms for free, which allow people set their own camera or smartphone and photograph a starry sky with long time exposure mode.
Location:Ishioka-shi, Ibaraki
Programme:Accommodation
Total Floor Area:632.84 ㎡