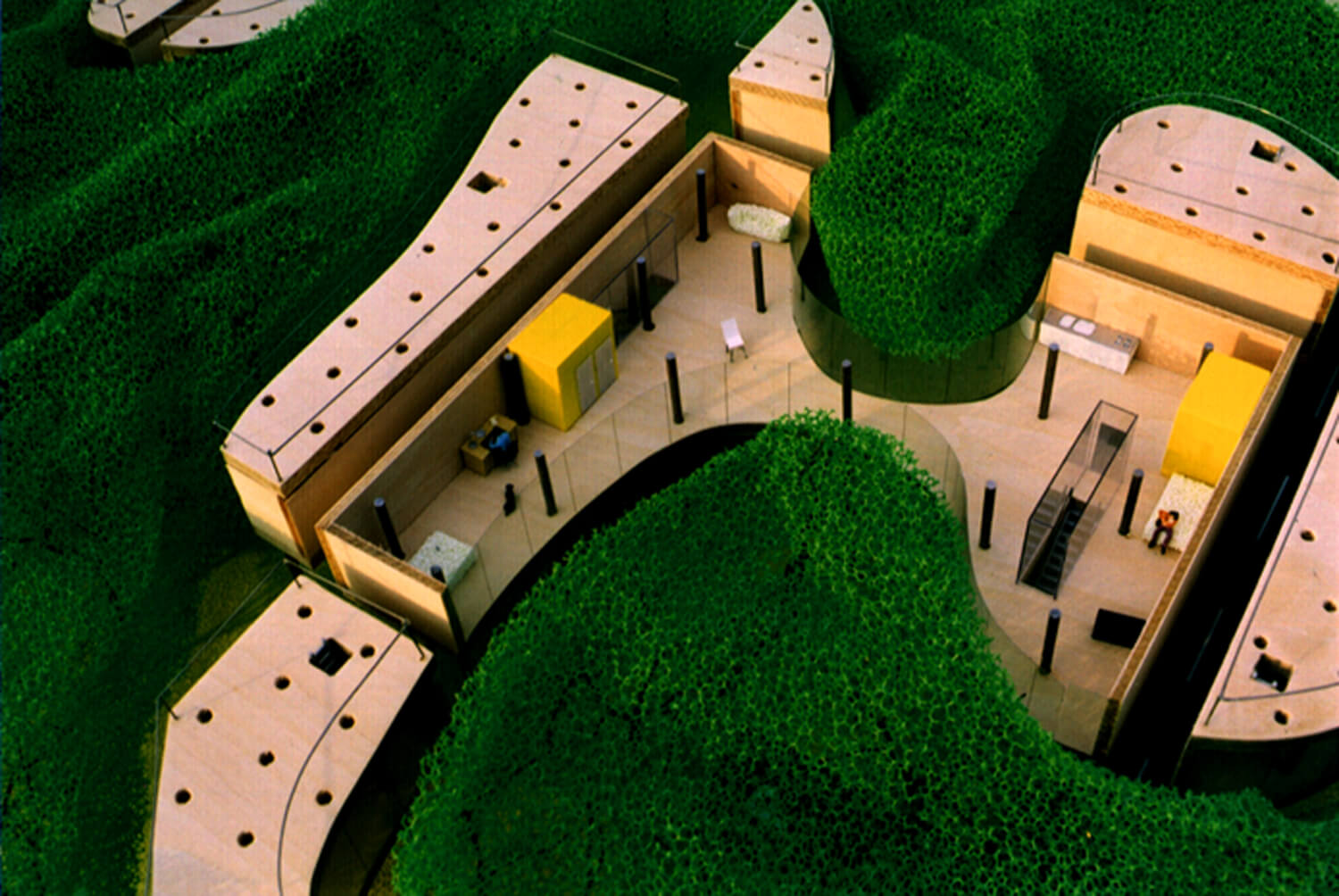 Design scheme that won first prize in "Harima Housing Competition."
In order to develop housing without destroying the forest, trees in the forest are partially transplanted in the city, and houses will be built at the emptied lot in the forest. Because all houses have piloties, the columns seem like trunks of trees and blend into the forest.
The shapes of the forest create different types of houses that fit lifestyle of individual families.
Program:Collective Housing
Design completion:1997.07
Collaboration:Junzo Kuroda, Akira Hanjo, Akio Yasumori