atelier b + barber b
2018.10
Meguro-ku, Tokyo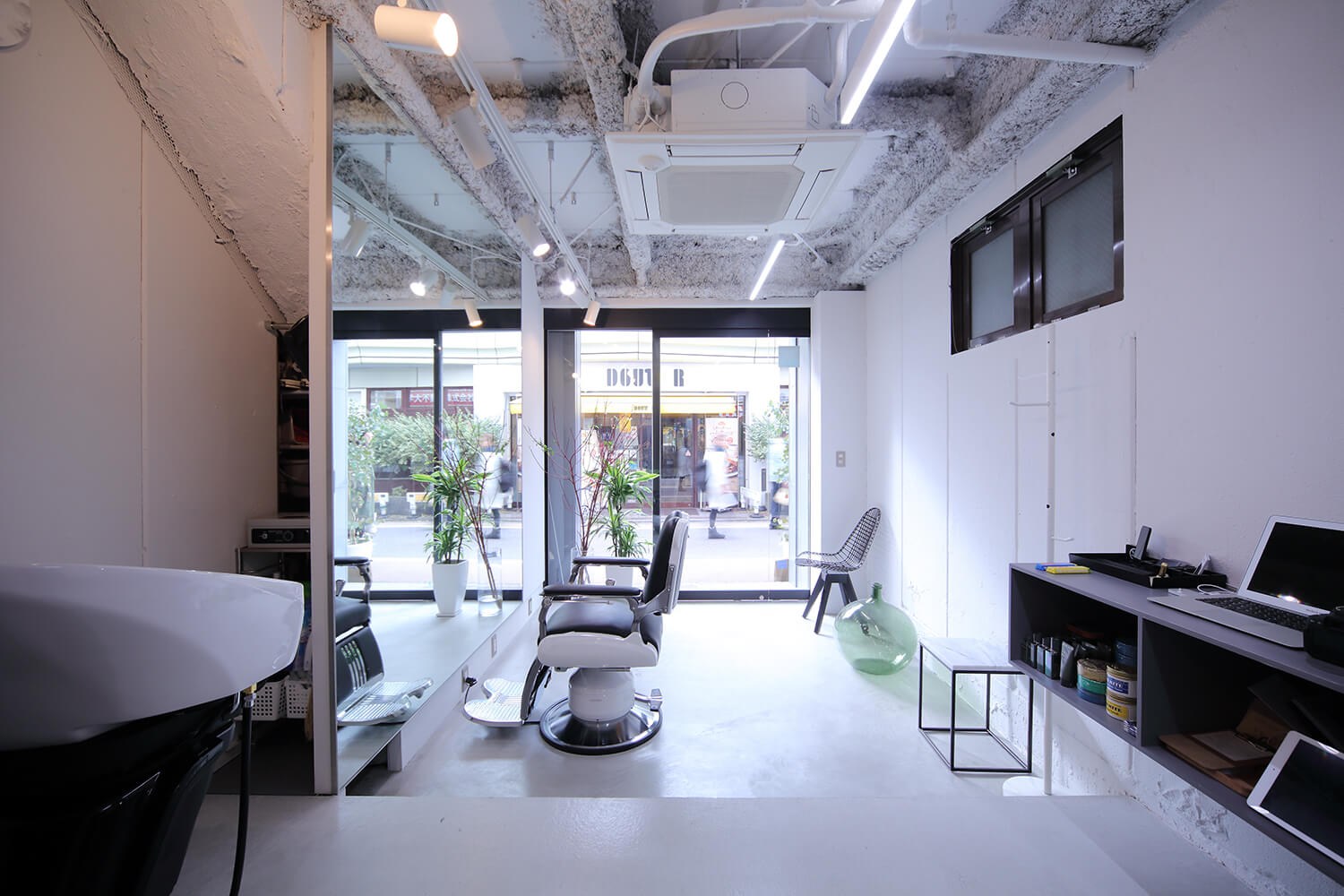 A barber shop and an eyelash salon in the shopping district of Gakugei University Station.
An eyelash salon for women's customers is set on the other side where privacy can be protected.
Male passengers set up the main bar in front of the glass from the outside.
Also, the middle was a shampoo stand and a spare cut area.
Not only for draining the water from, but also raised the floor level to enhance privacy on the back side.
While leaving the texture of the skeleton of the ALC wall, steel frame and block, we dismantle the existing interior and paint it white.
On the front barber a large mirror is set to show the space about 2.8 min width wider
Leaving the existing glass automatic door, covering the existing shutter box and the left and right sides of the opening with a gray steel plate, we made a gantry facade stance.
Location:Meguro-ku, Tokyo
Programme:Barber, Eyelash Salon
Completion:2018.10
Contractor:Oga Kengyo
Photos:KOP
Total Area:26.78 ㎡